With the world becoming, or trying to become, ever 'greener', many of us are trying to do our bit here and there, including taking public transport, where possible.
The great news is that Radovljica is really well connected, so it's an ideal place to base yourself for getting around Slovenia and even further afield.
In addition to Radovljica's new railway station, Slovenian Railways also introduced some new trains late last year. The first journey took place on the new electrified KISS trains, produced by the Swiss producer Stadler, on the Ljubljana-Litija line. The trains are renowned for their improved comfort, spaciousness and functionality, as well as panoramic windows for a literal 'seat with a view'.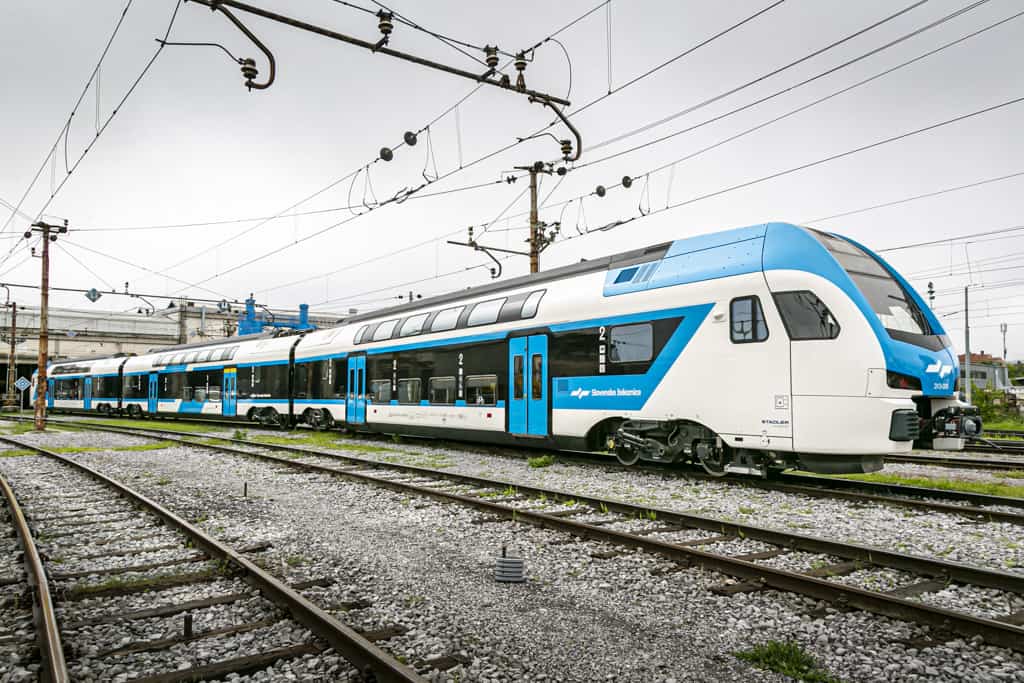 Within minutes of stepping off the train at Radovljica's railway station you can reach Linhart Square – the heart of the historic old town centre.
It takes less than an hour to reach Radovljica from Ljubljana (or vice versa), or in the other direction, you can go to Jesenice and from there to Villach in Austria and onwards. In the opposite direction, i.e. from Ljubljana, you can travel to Maribor or Celje – Slovenia's second and third largest cities respectively – or to Zagreb in Croatia and further.
Below I've put together a few suggestions of what to see and do by train (and bus) in the local area.
Take the train from Radovljica to Globoko, where you can visit the Barbana Stud Farm to see the famous white Lipizzaner horses.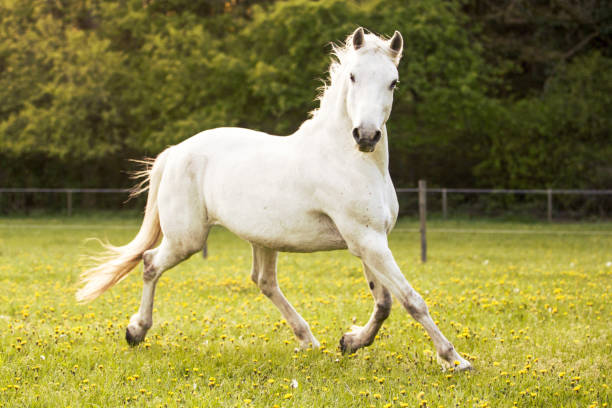 From Globoko you can either return by train or walk back through the Forest Nature Trail.
Take the train from Radovljica to Otoče, then walk the Otoče to Brezje Pilgrimage Trail.
On reaching Brezje, you can see Slovenia's national pilgrimage sanctuary – the Basilica of Mary Help of Christians – as well as the Nativity Museum, then return to Radovljica by bus.
Take the bus from Radovljica to Bled, so much easier than searching (and paying!) for somewhere to park. I'm sure I don't need to tell you about Bled's 'star attraction'!
Take the bus from Radovljica to Begunje na Gorenjskem, where you can visit the Elan Alpine Skiing Museum, the Avsenik Museum, and the village is also an excellent destination for hiking in the Karavanke mountains, for example to St. Peter's church above the village, on the Lamberg Trail past Kamen Castle to the Draga Valley, from where you can continue up to the Roblekov dom mountain hut or even higher up to Mt. Begunscica.
Of course, there are numerous other options, which, for travel in the Radol'ca area, the lovely folk at the Radovljica Tourist Information Centre can help you with, or for travel further afield take a look at the Slovenian Railways website to get some more ideas of what to see and do.
So, why not sit back and let the train take the strain?!
© Adele in Slovenia