It occurred to me recently that among all the hundreds of blogs I've written about Radovljica and the surroundings throughout the years, the large majority have been about active pursuits – my love of hiking, cycling and, of course, food!
However, somewhere along the line I've overlooked the fact that Radovljica and its surroundings is also a great place for some R&R – that's rest and relaxation to you and me!
Of course, what is one person's idea of R&R can be at polar ends of the spectrum to another, so below I've suggested some ways you can include R&R, wellness and well-being, into your visit to the Radovljica area.
Pampering
Massages, facials and more! There are quite a number of beauty salons in the Radovljica area, where you can relax, be pampered and/or be smothered in honey or even mud!
Cryotherapy 
Numerous sportspeople use cryotherapy, as it is said to help promote faster healing of injuries and can also help with muscle pain and some joint and muscle disorders.
And here in Radovljica you can try cryotherapy at the Rož'ca salon at the Radovljica Sports Park, where you can also have various massages, magnet therapy and more.
Wellness and saunas
The small, family-run Sport Hotel Manca is the place to go for a sauna in Radovljica. It has a Turkish, Finnish and infrared sauna, as well as a whirlpool.
The Torok guest house and spa is located in nearby Hraše. Upon prior booking, the wellness area, which features a jacuzzi and Finnish sauna, is also open to non-residents.
Swimming
At the time of writing, the Radovljica Olympic-size swimming pool is undergoing renovation, but is nonetheless open to the public for recreational swimming during the week from 8pm to 10pm and at weekends from 9am to 12noon and from 4pm to 7pm.
In winter the pool is covered, while in summer it is open-air. The pool hosts a wide range of competitions, including national championships, training camps and other events.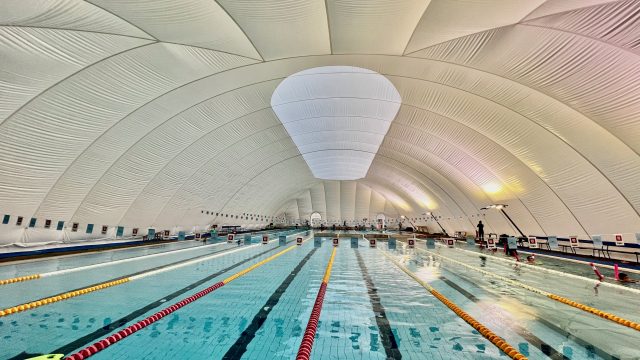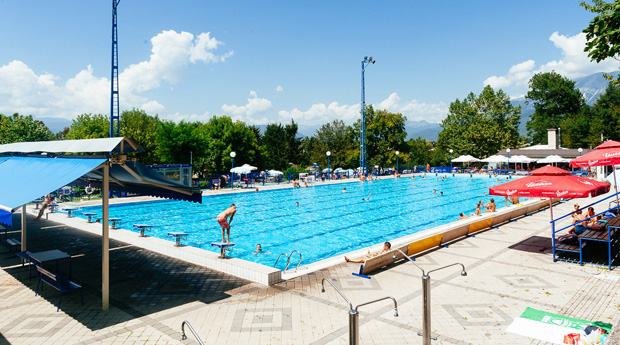 The aforementioned Sport Hotel Manca also has an outdoor pool, where in summer you can cool off in the water then sit back and soak up the views of the surrounding mountains.
After a day on the slopes in winter, a hike in the Karavanke mountains (whatever the season) or a mountain bike ride on the Jelovica plateau in summer, or even just because 'you're worth it', we all deserve a bit of pampering from time to time, right?!
© Adele in Slovenia