During the height of the coronavirus-related lockdowns, here in Slovenia we weren't allowed to leave the borders of our municipalities; something that we would never usually even consider in 'normal' times. Fortunately that's a (fairly) distant memory now – and hopefully one never to be repeated – and now not only we (the people!) but also Taste Radol'ca can go beyond borders!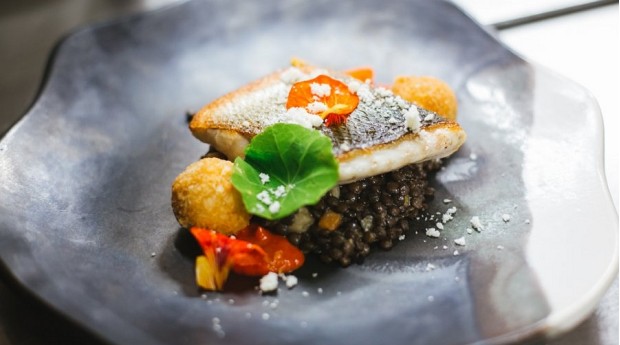 This year, in addition to the Taste Radol'ca restaurants from the Radol'ca area, there are also two others from neighbouring municipalities, one of which – Restavracija MANU – has already won numerous accolades in the short time it has been open.
The annual highlight of the Radol'ca culinary year takes place next Friday 28th October – the opening Taste Radol'ca event and dinner prepared by all the talented chefs!
The focus of this year's Taste Radol'ca is sustainability and, as usual, there is an emphasis on locally produced and/or locally grown, i.e. no, or minimal, food miles and supporting local farmers and producers. The 3-course (or more) set menus remain at the same price as last year – 26 euros – which, considering the price rises all around us, remains excellent value for money.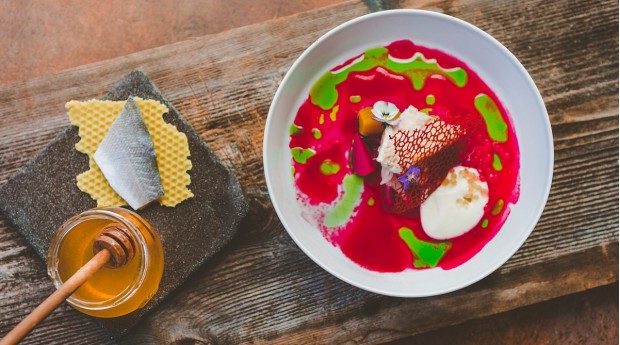 This year's participating restaurants are: Restavracija Tabor (Podbrezje), Restavracija Manu (Žirovnica), Gostišče Tulipan (Lesce), Gostilna Avguštin (Radovljica), Vila Podvin (Mošnje), Hiša Linhart (Radovljica), Gostišče Draga (Begunje na Gorenjskem), Šmeks-Baffi House of Pizza (Radovljica), Gostila Pr'Tavčar (Begunje na Gorenjskem).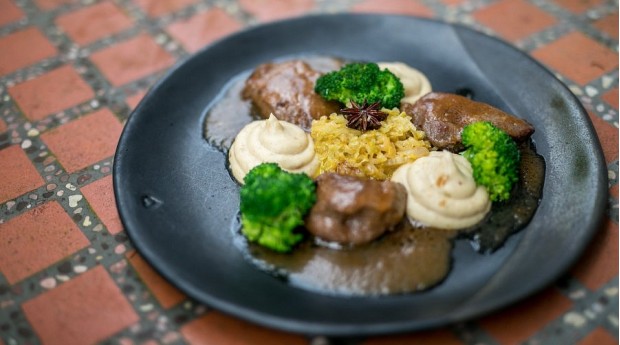 Further proof of Radol'ca's status as the 'culinary capital of Gorenjska' is the Michelin Star recently awarded to Uroš Štefelin, formerly from Vila Podvin, and his team at Hiša Linhart, as well as a Michelin green sustainability star.
This year's opening event kicks off at 4pm with a farmers market, which offers visitors a chance to chat to, and buy from, the suppliers to Taste Radol'ca restaurants. Entrance is free, so come along and join in. The more the merrier!
At 5pm there is a presentation of Taste Radol'ca restaurants, with entertainment from pupils from Radovljica's Anton Linhart primary school.
This year's gourmet opening dinner will take place at Gostilna Avguštin in Linhart Square – the heart of the historic old town. The restaurant is hugely popular due to it's sunny terrace with views of the Jelovica plateau, the Lipnica valley and the Julian Alps.
Reservations for the dinner, which costs 55 euros, are mandatory and can be made by contacting the Radovljica Tourist Information Centre.
Having just translated all the menus, I know you're in for a treat, but I won't let the cat out of the bag just yet. After all, there has to be some element of surprise in life!
© Adele in Slovenia